A CHRISTMAS TEA AT WORTHINGTON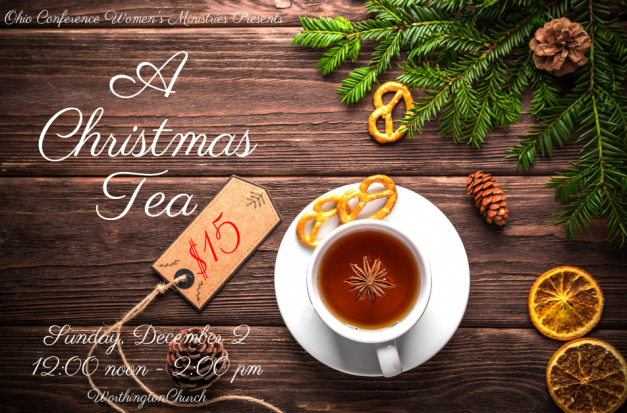 Take a few moments for yourself this busy holiday season and join women from across Ohio at the Worthington church for a lovely Christmas Tea on Sunday, December 2 at 12:00 noon. Tickets are $15 and include your meal, free gift, and devotional message. 

Imagine a delightful seasonal menu of teatime treats in a comfortable setting, complete beautiful holiday decorations.

All ages are welcome (no childcare; young ladies are welcome to sit with their mothers/sisters/grandmothers).

Enjoy a joyous and uplifting message by a special guest speaker, Rose Hofacker.

Please be to register no later than November 27, 2018. No refunds, but you may feel free to send another lady in your place.

Registration form below.
Call Heidi Shoemaker at 740.397.4665, ext 128 or email wministries@ohioadventist.org for more information. 

Please be sure to indicate if you require vegan or gluten free options when you register (add $2 per person). Last-minute requests cannot be fulfilled.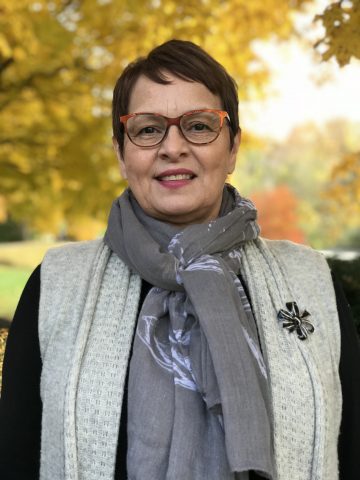 SPECIAL GUEST: ROSE HOFACKER
Through Living with Purpose Small Group Ministry and speaking engagements, Rose Hofacker is living her mission to empower woman of all ages to become alive and active in the word of God.  Her greatest desire is to see every woman fulfil their purpose and use their gifts and talents for God's glory, rising up with assurance in their identity as Daughters of God.  
REGISTER FOR THE CHRISTMAS TEA