LOCAL CHURCH & SCHOOL COMMUNICATORS
As a local communicator, you likely wear many hats. You take care of the church bulletin, newsletter, social media accounts, multimedia projection, photography, website, and more. You likely don't have much time for these tasks let alone keeping up with church/school communication trends.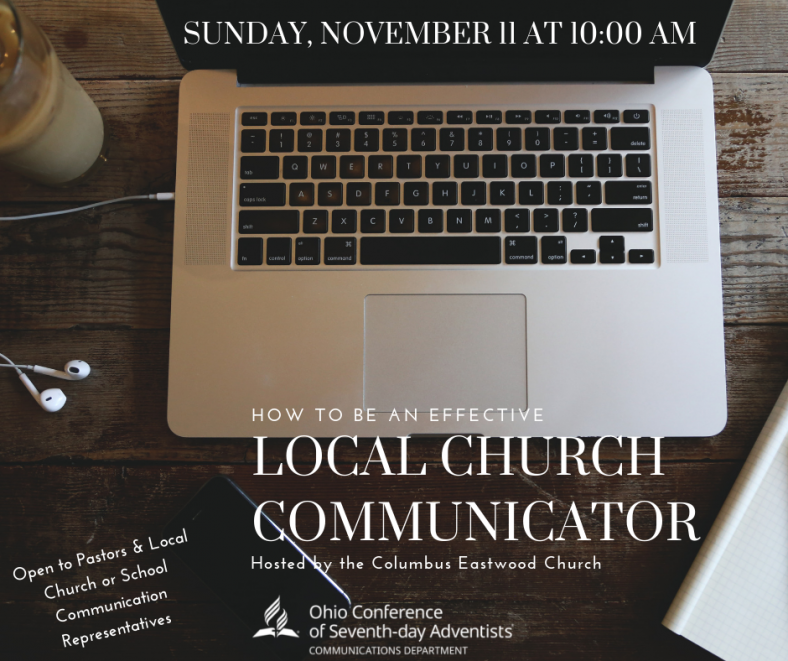 We are here to help you! We have set up our first communications training for local church and school communication leaders on Sunday, November 11 from 10:00 AM to 4:00 PM at the Columbus Eastwood Church (6400 S. Sunbury Rd, Westerville, OH 43281). This will include a complimentary lunch (registered guests only). 
We will address:
What does it mean to be a communication leader? 
Websites
Social Media
Crisis Management
Reaching my community
Sharing our message/events
Interested in attending? We request you register below so we know how many boxed lunches* to order. Also, a free copy of "Crisis Boot Camp" by Celeste Ryan-Blyden, VP of Strategic Communication and Public Relations for the Columbia Union Conference will be given to each registered guest.
*Boxed lunches are vegetarian. If you have special dietary needs, you may wish to bring your own lunch.
Questions? Contact Heidi Shoemaker, Communications director for the Ohio Conference. 937.853.8468 or email.
---
Let's Talk!